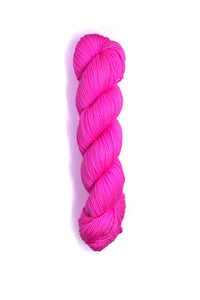 Big Spender- OG Worsted Stuff
Big Spender is  hot pink!
Base Info:
OG Worsted Stuff- 100% Organic Merino Wool 
100g/216 yards per skein 
Semi-Solid

All hand dyed skeins vary slightly. 

Superwash does mean you can machine wash, we highly recommend hand wash in a cold water bath with wool wash for longevity. Lay flat to dry.